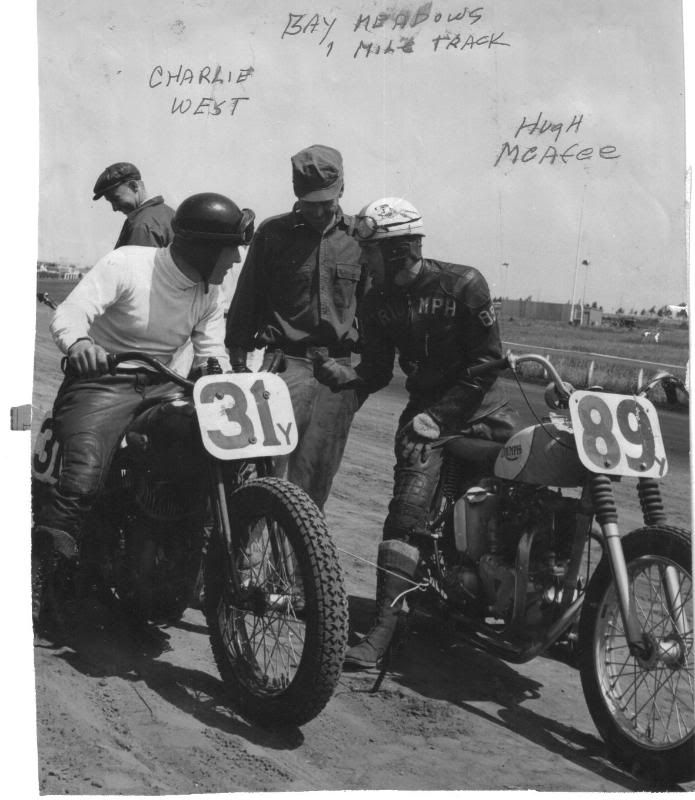 Tiger RS
T100 R
T100c
OK,OK......I have become seriously distracted lately with Triumphs. I just bought the 1955 T100 and will be building a "race kit" road racer over the next year. I found an original one gallon capacity oil tank that I am trying to buy but have not closed on yet.
These early Triumphs were really something, I love my Indians and everything else on two wheels (almost), but Triumphs have always held a special place for me. I think I have owned more Triumphs than any other make.
When I get some 101 Scout bits back I am sure to get back with the Cannonball Journey so forgive my diversion.
All of the photos were taken from the Jockey Journal